Company Logo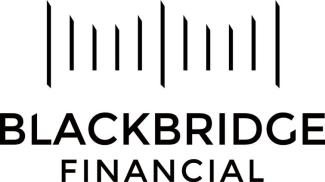 Disclaimer
Securities offered through LPL Financial, member FINRA/SIPC.  Investment advice offered through Independent Advisor Alliance (IAA), a registered investment advisor.  IAA and Blackbridge Financial are separate entities from LPL Financial.
1650 East Battlefield, Suite 120, Springfield, Missouri 65804 United States
Registered to sell Securities in the following state(s): AK, AL, AR, AZ, FL, GA, IA, IL, IN, KS, MI, MN, MO, NC, OK, OR, SC, SD, TX, WI, VA
Licensed to sell Insurance in the following state(s): AK, AR, FL, IL, IN, KS, KY, MI, MO, NC, OK, TN, TX, VA 
1650 E Battlefield St Suite 120
Springfield, MO 65804
United States
Fax
Blackbridge Financial
Company Description
We are dedicated to providing investment management and strategic wealth planning that is right for you. Simply put, we strive to be our client's trusted advisor.